Art and design surrounds us. Both influence us in more ways than we'll ever know – our thinking, our decisions, our mood. And each is at the heart of so much of what we do here at Bentley, from product design to marketing collateral. Yet, many would argue that art and design are distinct crafts, unique in form and function so we thought we'd take a closer look at both.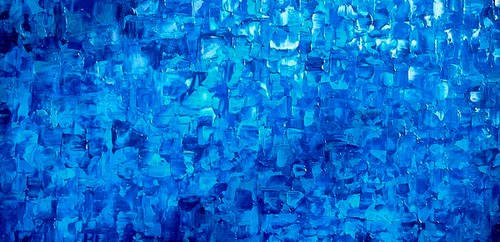 Art inspires. Design motivates.
Typically, the process of making a work of art starts with nothing – a blank canvas – and embodies the perspective of the person who creates it. It allows those viewing the "masterpiece" to relate to it, learn from it or be inspired by it. Design, on the other hand, is seen as more purposeful. Almost always, design starts with something specific – a message, an image, an idea – and communicates it.
Art is interpreted. Design is understood.
Although an artist may set out to convey a particular viewpoint or emotion, it's likely that not everyone will see it the same way. The meanings can be numerous and none of them are necessarily "wrong." Some say that design, however, isn't meant to be interpreted, but understood. The fundamental objective of good design is to motivate others toward certain, intended actions.
Art is a talent. Design is a skill.
Many believe art requires natural ability while design is a competency that can be taught and learned. Yet, some designers consider themselves artists because they create things that are visually powerful. And some artists regard themselves as designers, too – capable of creating products that achieve dual goals of expression and intent. Clearly, the nuances between art and design are numerous and hazy. What do you think? Can commercial carpet be considered art? Or is it design? Do designers, who transform contract interiors, create spaces of art or design?
At Bentley, we're lucky to work with extraordinary people who are masters of both disciplines, helping us create products that we believe embody the best of good art and great design – from the carpet beneath our feet to the photography on our walls and in our brochures.